We have a variety of survey teams who incorporate a mixture of knowledge ranging from mining, civil engineering, building and land surveying.
We can provide a broad range of products from a 3d topographical survey with contours, volume calculations and cross-sections to full architectural building elevations and floor plans.
The Company is ISO 9001 accredited and registered with QAS International for its activities.
Surveys can be of a single parcel of land or a few hundred Acres of land. We can provide detailed plans of the area that you require. On receipt of the initial request we can liaise with you with regards to the purpose of the survey and can give advice if you are unsure of the specification and extents that the survey should cover.
When the site work is complete the final results can be Produced in 2d or 3d Autocad or dxf format, as a DTM or CSV, XYZ or MX Genio file. Each survey is tailored to the client's requirements and survey detail can be specific to the job or can follow our comprehensive standard specification. Survey drawings can be emailed or posted as a hard copy plan on completion.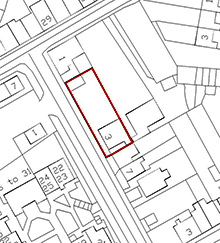 Boundary Survey
New boundaries can be created by the splitting of existing parcels of land. We can produce a survey that can show this and will be Land Registry compliant. 
We can also mark out, on site, a new boundary and plot this onto a plan for your solicitor to use in the conveyancing or transfer of the land.
As built surveys & revisions
These type of surveys are carried out to provide a record of what has actually been constructed. This will often differ from the proposed scheme. We can update existing drawings and append to the original