We are able to provide Street Inventories for populating GIS databases using GPS.
Data can be provided in any format or datum.
Geographic Information Systems
Volume and Area Calculations
Ground modelling software combined with our modern equipment allow us to calculate accurate areas and volumes – from areas of tarmac or floor space of a retail unit to a ship load of coal.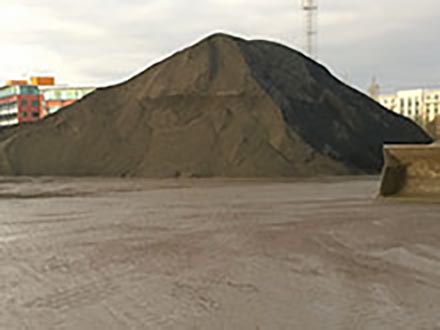 The coal has just been unloaded and will be surveyed and volume calculated before being moved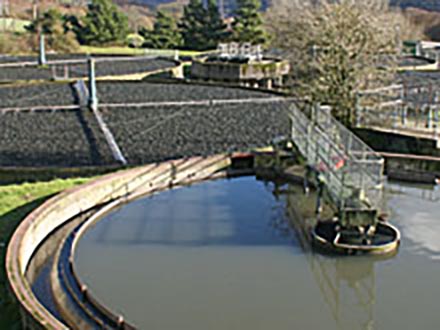 Topographical survey of a sewage treatment works
Waste Water Works & Pumping Stations
We have extensive experience in undertaking specialist surveys on the plant and equipment found at Treatment Works and Pumping Stations.
Our surveyors have carried out many projects that have involved the setting out of steel framed buildings – from the initial setting out of site grids, bolt boxes to the alignment and verticality of the erected steel.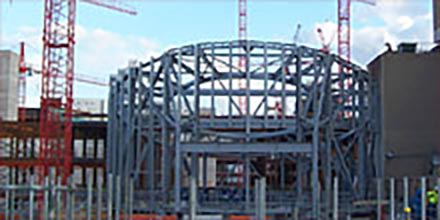 The steel structure was assembled on site then lifted into position, being monitored at all stages of construction.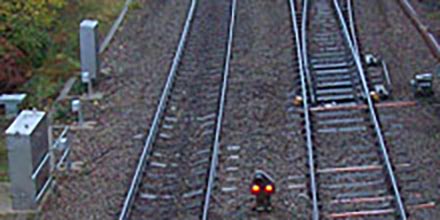 Survey was carried out by non-contact (reflectorless) methods
The reflectorless feature of our Trimble Total Stations enable us to carry out non contact surveys – these have been carried out on such projects as live Railway Lines, unsafe buildings and inaccessible locations.
Drainage investigations are carried out tracing pipes and showing connectivity.
Manhole records can be produced to STC 25 standard.